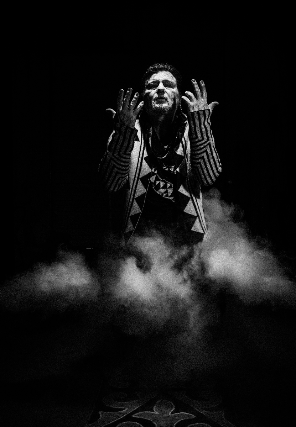 YES Music Productions Presents: Soriah w/ Black Magdalene, Other and DJ Pavor Nocturnus
with Soriah, Black Magdalene, Other
Thu
June 8, 2023
Doors: 8:00 pm / Show: 9:00 pm PDT
$15.00
YES Music Productions presents
Soriah
w/
Black Magdalene,
Other
with DJ Pavor Nocturnus
Thursday June 8, 2023
Clock-Out Lounge, Seattle
Doors 8pm, Show 9pm
$15 adv, $20 dos
21+
https://soriahmusic.com/
"The Tuvan throat singing phenomenon that is SORIAH will take you to that holy place whenever you lend an ear to his music."– David J (Bauhaus, Love and Rockets, Night Crickets)
SORIAH is the stage persona of Enrique Ugalde, an internationally-acclaimed throat singer and ritual artist who generates experimental soundscapes where ancient traditions are revealed through the lens of modern experience.
Birthed in one of the most historically isolated locations on the planet, Tuvan throat singing is a musical sound like no other. Mysterious, primordial and awash in a deeply visceral drone, it invokes the full range of the natural world – from deep mountain roots to the whistle of birds in flight.
SORIAH weaves Tuvan throat singing, pre-Columbian sounds, classical Indian raga, and modern Western styles, looping and processing his voice and traditional instruments into lush sonic tapestries. His lyrics are often written in Nahuatl (Mexica/Aztec) or Tuvan, preserving and expressing cultural mysteries with reverence and wonder.
In 2008 SORIAH was awarded "Best Foreigner" at the Üstüü-Khüree Festival in Tuva and received the "Third Laureate" award in the 2008 Fifth Quinquennial Ethnomusicology Symposium, the highest honor a non-native Tuvan had yet achieved in this field. In 2019 he won the award for best Kargyraa in the International "Khöömei in the Center of Asia" Festival, in 2020, he was awarded the title "Magical Musician of Khöömei", and in 2022, he won the first place in the International "Khoomei in the Center of Asia" online competition. His entry into the Tuvan Anthropological Museum speaks to the deep impact his work has within its native culture.
When not visiting or competing in Tuva, SORIAH showcases to sold-out crowds in Europe, Japan, Mexico, and the United States. He has shared the stage with artists including Peter Murphy and David J (Bauhaus), cEvin Key (Skinny Puppy), Perry Farrell (Jane's Addiction), Liberation Movement, and Clan of Xymox. He has contributed to studio recordings of Modest Mouse, The Dandy Warhols, Thor and Friends and Hans Joachim Roedelius. He was also a noted performer at the 2009 Peace Ball to celebrate Obama's inauguration in Washington, D.C.

https://blackmagdalene.bandcamp.com/

Black Magdalene is an Organic Darkwave ensemble, whose soundscape of haunting tones and rhythms luxuriously navigate between dark, atmospheric percussion and beautifully intricate instrumentation.Based in Eugene Oregon, the group was formed Beltane 2011. Black Magdalene is Star Wrey, Victor St. Petersburg, Christopher Pfeffer, Lindy Comrada and Regina Anne.

https://other-band-seattle.bandcamp.com/album/sacred-and-profane


Soriah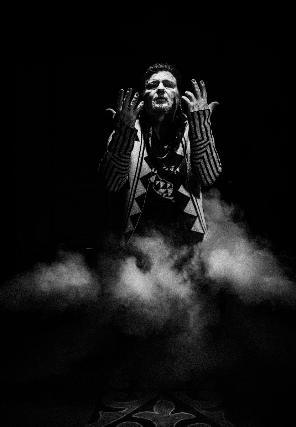 Black Magdalene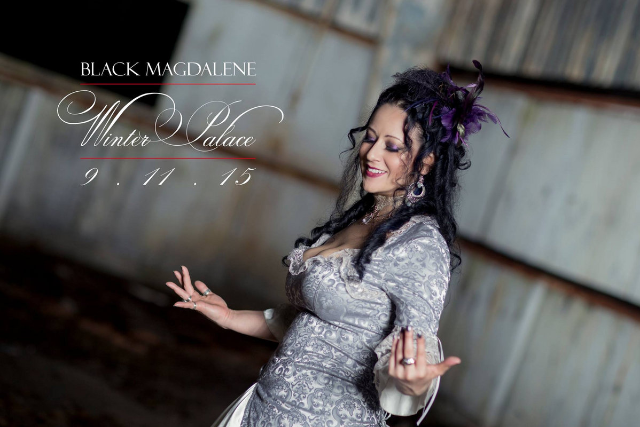 Other