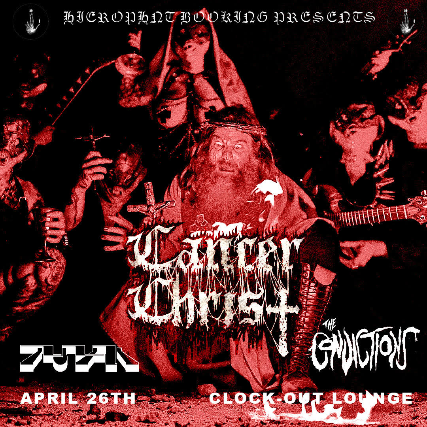 Hierophant Booking Presents: Cancer Christ w/ The Convictions, Turian
with Cancer Christ, The Convictions, Turian
Wed
April 26, 2023
Doors: 8:30 pm / Show: 9:00 pm PDT
$18.00
Hierophant Booking Presents: Cancer Christ w/ The Convictions, Turian
4/26 21+ Doors 8:30
$15 adv/$18 dos
https://www.sweatbandrecords.com/cancer-christ
Christ is dying. A venomous cancer consumes his body and weakens his mind. As each day passes, his light dims to a faint whimper and the darkness of evil shrieks with a toxic vigor as its foul and unholy power collapses the human race.

In Christ's absence, Lucifer has begun testing their Dark Trinities supreme and destructive potency upon our weak and divided planet. The world heats up, disease consumes all and the old passive and fragile word of God falls upon deaf ears.

Cancer Christ has seen the ailing not too distant future of this godless world. Our bleak existence needs a new, stronger word of God.
Cancer Christ is the imperfect vessel to wage a holy war against those who wish to profit from a dying prophet's words.
Cancer Christ understands evil must be fought with true words and even truer actions; fire must be met with fire, darkness must be met with searing and powerful holy light.

The mission of Cancer Christ is to find lost souls to take up arms in this new and uncertain heavenly body. We accept all: black, white, gay, straight, trans and all others that wish to fight evil wherever it spews its putrid and vile wickedness.

This undertaking will cause many casualties. The most extreme pain and torture will be experienced but we will not falter in our divine mission to secure a New God, (N.G). Join us.

https://convictions333.bandcamp.com/

https://turian.bandcamp.com/



Cancer Christ
The Convictions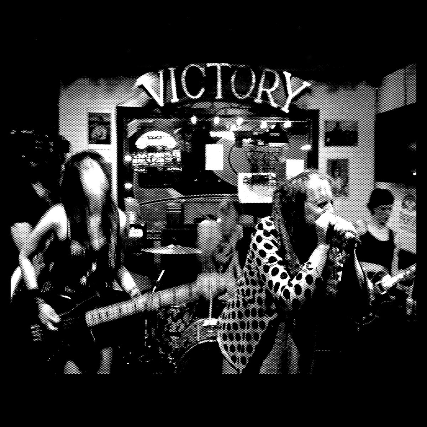 Turian