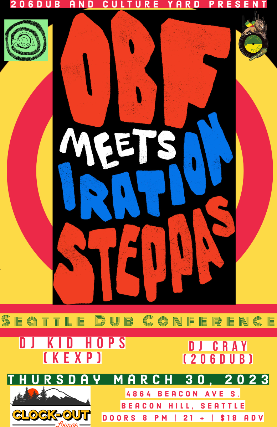 Culture Yard & 206 Dub Present: OBF meets Iration Steppas (First Seattle Ever Seattle Performance!) w/ Kid Hops (KEXP) and DJ Cray (206dub)
with OBF Sound System, Iration Steppas, Kid Hops, DJ Cray
Thu
March 30, 2023
Doors: 8:00 pm / Show: 8:30 pm PDT
$18.00
Culture Yard & 206 Dub Present:
OBF meets Iration Steppas (First Seattle Ever Seattle Performance!)
w/ Kid Hops (KEXP) and DJ Cray (206dub)

Thursday March 30th
8pm doors 21+
$18adv/$20 dos.
Two generations of dub meet inna combination style with the one and only Iration Steppas from Leeds, UK alongside the mighty OBF Sound System from France. The two iconic sound systems will be going head-to-head with exclusives, specials and classic dubplates that will shake down the walls of Babylon!
/// About Iration Steppas ///
Led by front man and selector Mark Iration, Iration Steppas have established themselves as a pillar of the British underground music scene, working tirelessly as one of Europe's top sound systems over the past 30 years. Known as the "Vanguard of Dub", they have been at the forefront of dub music innovation by testing and pushing the boundaries of technology and sound experimentation. Their legendary Sub Dub parties in Leeds have become a magnet for the sound system scene worldwide.
https://www.facebook.com/vanguardofdub/
/// About OBF Sound System ///
Marking their 20th year anniversary this year, O.B.F (Original Bass Foundation) is a French dub and experimental reggae sound system based on the outskirts of Geneva. The crew, initially made up of producer & selector Rico, operator G and manager Stef rose up in the mid 2000s with their forward thinking dub music. Heavily influenced by Jamaican reggae, 90s UK dub and contemporary urban music, O.B.F's sound is distinctive and versatile. Known for their energy and mad vibes, their sessions in Geneva and throughout Europe have become the stuff of legends,
https://www.facebook.com/OBFSOUNDSYSTEM/
OBF Sound System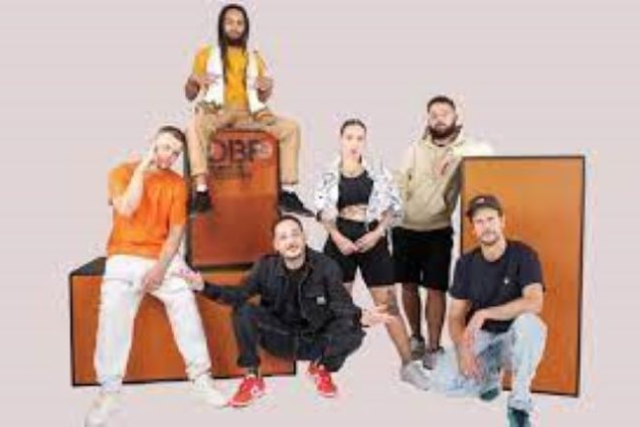 Iration Steppas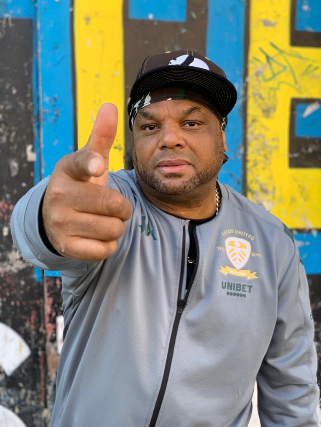 Kid Hops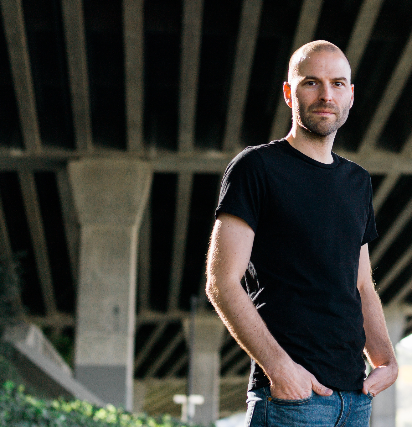 DJ Cray