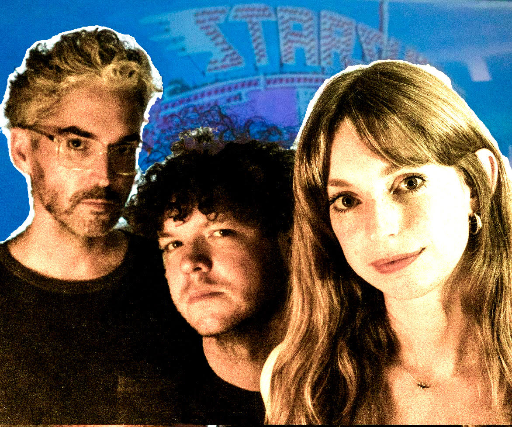 "Take Warning Presents" RINGO DEATHSTARR w/ Pleasure Venom and guests
with Ringo Deathstarr, Pleasure Venom
Sat
May 13, 2023
Doors: 8:30 pm / Show: 9:00 pm PDT
$17.00
Saturday May 13 at The Clock Out Lounge
"Take Warning Presents"
RINGO DEATHSTARR w/
Pleasure Venom
and guests
21+ - $17 advance / $20 day of show - 8:30 pm doors / 9pm show
Their critically acclaimed debut album,
Colour Trip
, was released in February 2011 and a compilation of their early singles, Sparkler, which had initially been available in Japan only, was released in the autumn of 2011. Second album
Mauve
was released September 2012, followed by a mini-album
God's Dream
,
Pure Mood
followed in November 2016.
Their latest album, self titled -
Ringo Deathstarr
– was released in March 2020 - right when Covid was beginning to grip the world. Sometimes, a break is as good as a rest, and in the case of these Texan shoegazers, it's more than paid dividends. Nearly five years on from their last LP,
Pure Mood
, and with no imminent sign of any new music for most of that period, it wasn't amiss for the odd rumor to surface that they'd called it a day.
Thankfully, those rumors couldn't have been further from the truth. Instead, founding member, guitarist, and vocalist Elliott Frazier became a first-time father during the interim years. With that drastic lifestyle change came a new way of working. Whereas previous Ringo Deathstarr albums had been written and recorded over a matter of months, this one took a couple of years to complete. Most of the recording process took place in Frazier's home as opposed to structured, month-long blocks in the studio.
https://www.pleasurevenom.com/
Explosive experimental garage punk outfit Pleasure Venom of Austin, TX, explores topics of love, sex, resentment, and the general "absurdity of it all," consistently blasting audiences with a firehose deluge of fierce femme-punk rock led by singer, Audrey Campbell on vocals, Thomas Valles on drums, Chase Dungan on Guitar and Jordan Emmert on bass.
Ringo Deathstarr
Pleasure Venom